MAJOR SPONSOR – The Merimbula RSL Club

The Merimbula RSL Club's association with local sport, and in particular AFL football spans many years. As an important member of the local business community they provide financial assistance to a growing number of organisations. In 2009, in excess of $67,000 was contributed to local charities, sporting and educational groups. With a membership of 6,500 the club has established itself as a major contributor to the local community
The Club's support of AFL began as a foundation sponsor of the Merimbula Diggers Football club 25 years ago, a partnership that still continues today. In recent times they commenced a sponsorship arrangement with the Sapphire Coast AFL beginning in the late 90s. This relationship has seen the profile of AFL lifted considerably with events like the 1996 Merimbula RSL Club Challenge between St Kilda and the Brisbane Lions at Berrambool Oval, and more recently, the Carlton Football Club Community Camp held in early 2008.
MAJOR SPONSOR- Pambula & District Community Bank

http://www.bendigobank.com.au/public/locate-us/branch-details?id=9258
The Bendigo Bank brand established over 150 years ago in two great Australian communities, Bendigo in Victoria and Adelaide in South Australia. With 6,500 employees who serve 1.5 million customers in more than 500 comunities Australia wide the Bendigo Bank Brand is truly committed to servicing and building local communities through local initiatives.
The Pambula & District Community Bank is the Sapphire Coast's latest major sponsor for the next three seasons. Since the branch was opened in December 2008 the branch has proudly sponsored local organisations and initiatives to the total of $190,000. With the branch currently sponsoring the Pambula Panthers it shows their passion for developing Australian Rules Football within the Sapphire Coast.
MOTEL PARTNERSHIP- Pelican Motor Inn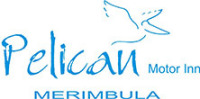 http://pelicanmotorinn.com.au/
The Sapphire Coast AFL's newest partner in 2016 is the Pelican Motor Inn. Run by the McDonald family the family has been heavily involved with the Merimbula Diggers Football Club over a number of years making the Pelican Motor Inn the perfect partner for the Sapphire Coast AFL.
The Pelican Motor Inn will be the key Motel partner for AFL NSW/ACT staff on the Sapphire Coast whilst also the encouraged Motel for visiting guests, AFL staff, partners and teams.
The Sapphire Coast AFL looks forward to a big year of football with the Pelican Motor Inn.
PREFERRED APPAREL SUPPLIER- Sherwood Sports
http://www.sherwoodsportswear.com.au/
Sherwood Sportswear is an Australian made and owned custom sportswear manufacturer. Previously known as 'Sherwood Knitting Mills', Sherwood was established in Melbourne's inner-western suburb of Yarraville by the 'Spicer Family' in 1930 specialising then in knitted football jumpers for the VFL for over 50 years. Now with over 80 years of experience, Sherwood is one of the industry's longest standing local manufacturers of high quality, 100% Australian Made Sportswear.
The Sapphire Coast AFL is extremely proud to partner with Sherwood Sportswear in 2017 for the supply of our representative playing gear.